Switching Between Organizations / Stations
By default, Text Groove provisions each station individually within its own Organization. If your user has been assigned to multiple organizations, you'll need to switch between them to access each station.

To switch between organizations, simply click on the name of the current organization in the top right of the screen.


This button will bring up the organization switcher, and you'll be able to switch between stations by clicking the account you want to switch into.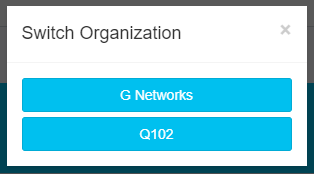 Related Articles

Adding Users to Text Groove

Adding your staff is easy. All you need to know is their email address, and if it's the first organization you're adding them to, you'll need to enter their name as well. First, switch into the correct station / organization that you'd like to add ...